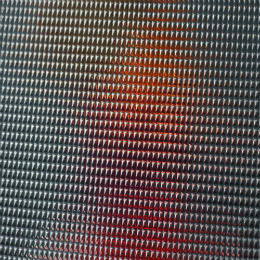 For years, pattern glass has been famous for its embossed beauty and decorativeness. Many homeowners prefer pattern glass to add class and style to their home ambiance.
Chinook Glass & Screen Ltd. has mastered the art of glass works and designs. We have several patterned glass styles and designs that can perfectly fit into your home aesthetic, subtly enhancing the overall outlook of your place.
Custom Pattern Glass and Its Applications
At Chinook Glass & Screen Ltd, we have clear, etched, opaque, mirrored, and colored patterned glass styles and variety. Our custom pattern glass looks amazing for windows and can be applied to other spaces and surfaces, like:
Backsplashes
Frameless shower doors
Interior room partitions 
Glass shelves 
Table tops 
Why Custom Textured Glass Is a Great Option?
At Chinook Glass & Screen Ltd, we understand the varying taste of people. So, we make sure to cover the maximum designs and patterns, making it easier for you to select. In addition, using custom pattern glassat home serves several benefits, such as:
Textured glass is made with a technique to distort the view through the glass pane, making it an ideal choice for bedroom doors, windows, and glass shower cabinets.
Getting patterned glass for your home is an excellent choice as it maintains privacy while allowing daylight to flow.
Textured glass is considered the most in-demand element of a home interior, as they add a sleek and chic look to a space with minimum changes. 
The best part about patterned glass is that it can be easily customized to fit the overall design and look. So, you can add personalized touch to a place by getting these installed. 
Install Custom Patterned Glass Now
 If you're bored of that plain glass installed in your home and want to bring a quick yet trendy change, then patterned glass is your thing. So, contact our experts today to discuss your home design requirements, and we'll take care of the rest.