Commercial Coors and Store fronts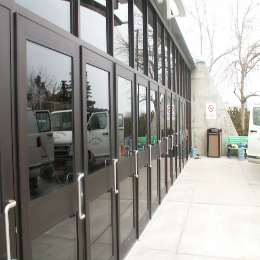 Chinook Glass and Screen is the answer for commercial doors and store fronts. The first impression you give to any of your customers is important so that your business seem warm, open, inviting and modern. Chinook Glass has built a solid reputation as a supplier of quality aluminum product for new and retrofit projects. By having a commercial door and store front installed by our trained professionals. Your customers will have that lasting impression.
Call anytime between 8:00am and 5:00pm Monday to Friday to arrange for one of our experienced technicians to measure and install for you.