CALGARY WINDOW & PATIO DOOR REPAIRS & MAINTENANCE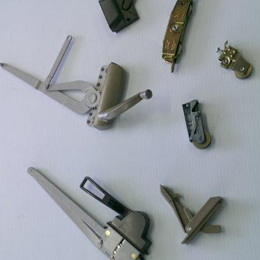 We stock Calgary's largest selection of glass window repair kits, frames and sliding patio door replacement parts and weather stripping and if we don't have it we will do our best to bring it in for you. We offer onsite service as well as sell the required parts and materials over the counter. We've got you covered from windows that don't open, patio doors that are difficult to slide and preparation to keep heat in for winter.
Our inventory includes operators, rollers, handles, guides, locks, channel balances, screen, mohair and vinyl weather stripping, man door and commercial door weather stripping, door sweeps and much more. Please feel free to e-mail us a picture if you would like to know if we have what you need in stock info@chinookglass.com, call to arrange for one of our technicians to come onsite or bring samples of what you need into our store.