NEW WINDOWS OR SLIDING PATIO DOORS IN CALGARY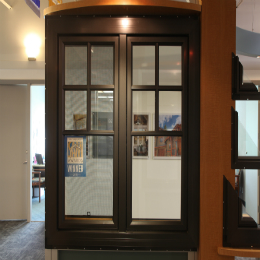 Does that noise from your hinged widows annoy you? Or do you wish for an amazing yet reliable way to access the beautiful outdoor views?
You can consider sliding doors for your space and save yourself from that irritating noise while enjoying those views you have been missing for so long. Sliding patio doors are an excellent replacement for standard hinged doors.
Sliding windows on the other hand are trendy, versatile and complement well with sliding doors and various openings. So, give your home a fresh and new touch by installing sliding patio doors and windows.
Chinook Glass & Screen Ltd offers various modern designs for windows and sliding doors, allowing you to choose a suitable style for your home design. Installing our sliding patio doors in your home will provide smooth operation without taking up extra room like hinged doors.
Finest Sliding Patio Doors, Windows Installation and Windows Replacement in Calgary
Recently, sliding windows and patio doors installation has gained much popularity in in-home interior designs. Many people prefer installing them as they are more convenient and occupy less space than the usual windows and doors.
Having served 50 years in the industry, Chinook Glass & Screen Ltd is a renowned glass door and window manufacturer in Calgary. Our superior glass quality and state-of-the-art technology used for replacement and installation processes make us one of the best in town.
In addition to this, our sliding patio doors are easy to install and maintain. Not only do they make a room appear wide, but also adds in to the appeal of your home.
Our range of interior and exterior sliding doors include:
Sliding Patio Door
Bi-Folding Door
Pocket Sliding Door
Multi-Slide Patio Door
Stacker Sliding Door
Why Hire Us for Sliding Patio Doors and Windows Installation in Calgary?
Sliding patio doors and windows offer great views of the outside right from your kitchens or bedrooms. They have made their way into contemporary home designs and are a favorite part of the home aesthetic.
Not only do they add a pleasing touch to the ambiance, but also have numerous benefits. Some of the significant benefits of installing sliding doors and windows are:
Sliding patio doors and windows are not limited to width and height. They can be installed as high or wide as you want. Sliding patio doors makes it easier for you to carry your colossal furniture in and out without hassle.
Sliding doors and windows, compared to others, are simple and don't creak while opening and closing. Plus, they are much easier to maintain and clean, relieving you from the hassles of high maintenance and slamming noise.
Getting sliding doors installed is perfect for maintaining temperature in all seasons. They help trap internal heat in winters. In summers, they absorb more heat from outside into your space.
Sliding doors and windows are made with double-paned tough glass, which is highly stable and crack-free. In addition, the glass used for the doors has enough strength to withstand pressure compared to the standard glass pane. Besides, sliding windows are contemporary interior design element that also adds a sleek appearance to your home interior.
We're One of the Leading Doors and Window Companies in Calgary
At Chinook Glass & Screen Ltd, we have aced the art of all types of glass works. We deliver top-notch solutions for all your home interior needs. Dedication and commitment in all interior home projects speaks through our quality and unmatched service.
Whether you're looking to uplift your home interior by installing sliding doors or need different options for windows replacement in Calgary, we're here for your service.