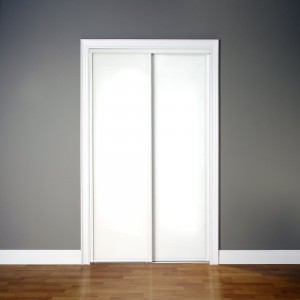 Are you bored with your room aesthetics? Do you want to create a new vibe in your room?
Getting mirror closet doors is a fantastic way to give your room an entirely new look. Mirror placement is an excellent addition to home interiors, and utilizing them as closet doors is an efficient way to save space and update your room ambiance.
Chinook Glass & Screen Ltd. provides mirror and glass closet door installation and replacement services. In addition, we offer a wide variety of custom closet doors throughout Calgary to fit your requirements and budget.
Right furniture choices and proper accessories can change the entire game of home interior. For example, installing glass closet doors automatically makes a room look bigger. You cannot move the walls to expand the room area, but you can use smart techniques to create an illusion of space.
Expert Glass Closet Doors & Sliding Closet Doors Installers in Town
Over the past 50 years, we have effortlessly installed tens of thousands of mirrored closet doors. Our professional experts know the perfect trick to perform the installation process efficiently without creating mess and damage. We are renowned sliding closet doors installers who take care of everything from measurements to final installation.
Custom closet doors are cropped and painted in our state-of-the-art facility in Calgary. We specialize in all kinds of closet doors with various colored frames and polished mirrors. Our range of custom closet doors includes:
Mirror Closet Doors
Louvered Closet Doors
Sliding Closet Doors
Bi-fold Closet Doors
Glass Closet Doors
Why Mirrored Closet Doors Are a Good Option?
Getting mirror closet doors installed for your space is an amazing way of upgrading the room's aesthetics. Compared to ordinary closet doors, mirrored closet doors are contemporary and establish aesthetic equilibrium by creating a perfect duplicate of your room space. Apart from this, many people prefer installing mirror closet doors in their rooms for the following reasons:
Boost Space Functionality
The abundance of accessories and furniture makes a room denser. So, mirrored closet doors serve the purpose of multifunctional furniture in a small space. They make the room appear bigger while eliminating the need for a separate dressing table for the room.
Mirrored wardrobes do wonders for small rooms by practically doubling the room size. In addition, they create an illusion of a wider area, making the space more spacious.
Mirrored closet doors are sophisticated, sleek, and aesthetic. They are absolute styling elements of interior design and complement all kinds of décor themes and color schemes.
Having mirror closet doors installed in your room is a fantastic way to brighten the space. They look nice and create a new vibe in the room. Besides, the best part is mirror's light reflecting feature makes the area appear more open and brighter.
Custom Closet Doors are Your Ultimate Choice
If you want to modernize your home interior, getting glass and mirrored closet doors is the ideal choice. Chinook Glass & Screen Ltd allows you to order custom or pre-made mirrored wardrobes in any style and size. All you have to do is contact us and specify your requirements, and we'll take care of the rest.